About us
LouLou's mission is to offer only the best quality products for dogs...that is just one of the ways to show gratitude for all the love and loyalty they are unconditionally giving to us.
As a multi-brand website, we are here to offer a wide range of products for dogs with the emphasis on quality, functionality as well as uniqueness of style, fashion and design.
You will find beautiful collections of clothes that will protect your dog, make it feel warm and comfortable and also looking like a red-carpet star while wearing the finest materials and fabrics being stitched into a beautiful sweater, hoodie or raincoat.
Being aware of different types of allergies many dogs can suffer from, we are very sensitive to food quality. This is why we are only promoting healthy and 100% natural nutrition, as well as pure cosmetics based on finest and natural essential oils. This offer is coming soon.
Our collection of dog collars, leashes, harnesses, bows and ties is made of leather and is specially designed for your dog's comfort and security. Each product is available in different models and colors so there is something for any personality a happy dog can have.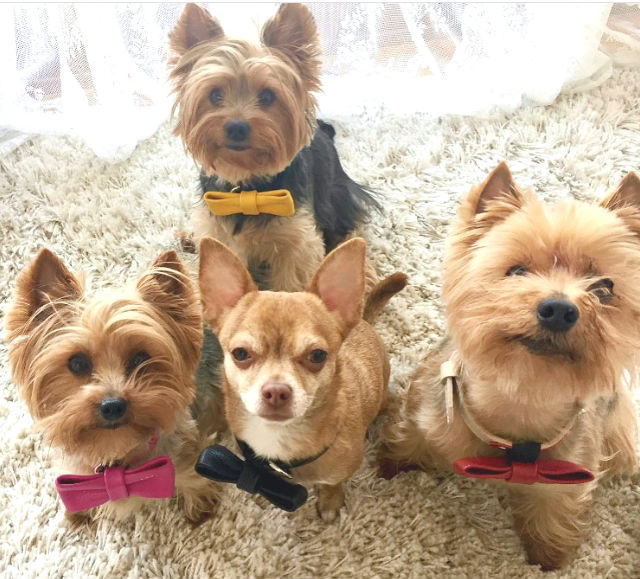 Our story started some time ago...
...with three sweet little Yorkies who turned our world upside-down and filled it with an enormous amount of genuine happiness. Along the way, one little chihuahua has joined the club and now they make a real family and the entire universe to us. Aiming for only the best for them, we were always looking for the finest quality of clothes, food and accessories. Their happiness made us start this website with the aim of bringing only the best quality to all of you who share our passion and love for dogs of all kinds.